Sienna Orlando Crystal Crock
Handmade ceramic healing crystal crocks by Sienna Orlando-Lalaguna in Chico, CA. Photo featured on the cover of local Edible Shasta-Butte Magazine in Fall 2018 issue.
Spring Panzanella with Thyme Croutons
Spring panzanella salad from Northern California produce with a mustard and vanilla dressing. Photo featured on the cover of Edible Shasta-Butte in the Spring 2019 issue.
California Biscuits and Gravy
Article published in Edible Shasta-Butte in Winter 2017.
One of the things that makes food so enjoyable is its ability to capture memories. Powerful, sensory, olfactory memories born from food and packaged forever into our brains. Triggered by the spicy smell of thickening sausage gravy, the hiss of apples cooking in brown butter, and the sight of an over-crowded pie pan filled with white biscuits, I am 9 years old and I can eat more biscuits and gravy than my grown grandfather.
Isn't it funny how food has such control over us? Funny though food is stored in the mind as a positive or negative experience with emotions to boot, it's even funnier knowing that those emotions are actually born from deep within your gut.
Inside the deepest depths of your core, there are roughly 400 different species of bacteria - that means that bacterial genes outnumber human genes thirty fold. In essence, we are all more bacteria than we are human - which is a crazy thought. These critters make up what we call the human microbiome and it houses 95% of your feel-good serotonin production. They work for us to keep us balanced, regular, and happy, so long as we feed them well, meaning with simple, whole foods.
Whole foods, like grains, are designed to be consumed in their entirety. With each part intact, the grain lends itself to proper digestion: beneficial fats and minerals in the germ, along with fiber in the bran help to slow down the speedy breakdown of energy-rich endosperm. Adding a sourdough culture helps to break-down difficult to digest components of grains, which further renders them accessible to our bodies for absorption.
Taking care of your gut and your mental state doesn't mean that you can't enjoy your most favorite comfort foods. Macaroni and cheese can easily be converted to include whole grains, as could chocolate chip cookies and biscuits and gravy. Though baking and cooking with whole grains may take some getting used to, once your palate has adapted to whole grains, you become devoted to these flavorful and satisfying offerings. Striking a balance between your memories, traditions, happiness, and health may actually leave you feeling physically, emotionally, and digestively happier.
Maybe you will adapt your own memories or work to cultivate new ones with the ones you love. With every scent of simmering sausage gravy and sputtering of caramelizing apples, I am transported to a time of blackberry foraging and cobbler eating by the campfire, revving loud engines, and tossing up sand while riding to the beach to sit on a piece of driftwood and eat lunch with my family.
Powerful emotions around food are no coincidence. We've worked out a great trade with our many partners in digestion: good eats for them and powerful happiness for us. I wanted to share with you my adaptation of my most favorite meal. It is a meal fit for every imaginable interpretation of the term comfort food and I hope it leaves you feeling nourished.
Recipe
Though it's technically not the same as my Gram's, I would say it's even better: homemade biscuits with locally grown and milled whole grains, a rich sausage gravy made from locally raised and seasoned pork, and crisp fresh apples seasoned with fresh herbs from the garden.

Ingredients:
SPELT-EMMER BUTTERMILK BISCUITS
1 cup whole Spelt flour
1 cup whole Emmer flour
1 tsp baking powder, 1 tsp
½ tsp baking soda
½ tsp sea salt
1 stick + 1 TB unsalted butter, cold
generous ½ cup sourdough culture, cold
¼-⅓ cup buttermilk, cold
SAUSAGE GRAVY
1 lb fresh breakfast sausage
3 tbsp whole Spelt flour
1 quart organic whole milk
Sea salt
Black pepper, freshly cracked

FRIED APPLES
4 Fuji apples
2 tbsp unsalted butter
Sea salt
3/4 tsp cinnamon
2 tsp fresh lemon thyme

Procedure:
FOR THE BISCUITS: Preheat your oven to 450°F and place a stone on the middle rack. Allow the stone to heat up for at least 20 minutes before baking your biscuits.
Whisk together the flours, baking powder, baking soda, and salt. Cut the cold butter into cubes and, using your hands, quickly press it into the flour mixture until there is a good distribution of butter - shoot for some small pea-sized flecks as well as some larger, nickel or quarter-sized flakes. Move quickly so that the butter doesn't warm up too much.
Again using your hands, gently fold and press in the sourdough culture until it is evenly distributed. Add cold buttermilk a little at a time until the dough just comes together. Lightly flour your countertop and turn the dough out onto the counter, kneading a couple times to keep the dough mass together. Once your pan in the oven has been thoroughly heated, remove the dough from the refrigerator and use your hands to flatten the dough into a 1-inch thick rectangle. Using a bench scraper, cut the dough into squares and place directly onto the preheated stone. Bake for 12 minutes until the biscuits have puffed up, revealed layers, and have browned nicely on the tops.

FOR THE GRAVY: Place the entire block of sausage in a dry cast iron pan and crank the heat to medium. Use your favorite utensil (mine is a bamboo rice paddle) to break the sausage into the size clumps you'd want to eat. Continue to mix and break the sausage up until it is cooked through and beginning to brown.
Throw in your flour and use a whisk to incorporate it into the fat that rendered from the sausage. Continue whisking until the flour becomes sweetly fragrant, about 60 seconds. Add about a half cup of milk to the pan and whisk until the flour dissolves. Add 1-2 cups of milk and stir slowly with your original utensil of choice. While stirring, take care to scrape the bottom of the pan and move in broad, sweeping strokes. Don't stir too often, as we want the gravy to thicken - don't stir too infrequently or it may develop lumps. Basically, you want the mix to simmer and see bubbles breaking at the top. You do want to give it a stir to check thickness and keep the bottom from burning. As the mixture thickens, add more milk in 1-2 cup increments. Continue this process of thickening and adding more milk. Once thickened to your liking (remember, it will continue to thicken upon cooling), remove from the heat and season to taste with salt and pepper.

FOR THE APPLES: Core and thinly slice the apples. Heat the butter in a pan over medium heat until it begins to darken and smell toasty. Toss in the apples and cook until they begin to soften. Sprinkle in a pinch of salt along with the cinnamon and lemon thyme and continue to cook, stirring occasionally to develop nice caramelization. You want the apples to be soft but not mushy, caramelized but not burned.
TO SERVE: My Gram would serve each biscuit open-faced with a hearty scoop of gravy and apples on the side. I've always added the apples to the open-faced biscuit before piling on the gravy, which makes for a remarkable flavor compliment with the robust spicy sausage and sweet apples. I take each plate in with my eyes, so also like to add some leftover roasted orange vegetables and sautéed greens before serving.
Spring Panzanella with Thyme Croutons
Published in Edible Shasta-Butte in Spring 2019.
Recipe
Ingredients:
CROUTONS
4 thick slices of Whole Wheat Levain from Bread Itself
4 tbsp olive oil
1 sprig fresh thyme leaves
½ tsp sea salt

DRESSING
3 tbsp olive oil
1 tsp stone-ground mustard
Juice from ½ meyer lemon
Zest from ½ Meyer lemon
½ tsp maple syrup
½ tsp vanilla extract
Pinch of sea salt

SALAD
2 leeks, white & light green parts
1 fennel bulb
3-4 tbsp olive oil
2 sprigs fresh thyme leaves
Big pinch of sea salt
2 handfuls of mixed spring greens
1 cup of fresh sunflower or pea sprouts
½ cup fresh parsley
1 handful sugar snap peas
6 radishes
Celtic Sea Salt, to taste
Procedure:
FOR THE THYME CROUTONS: Preheat the oven to 400. Cut the bread slices into cubes and, in a bowl, toss with the olive oil, fresh thyme, and sea salt. Spread into one layer on a sheet pan. Bake until the bread is golden and toasted, about 10 minutes. Allow to cool slightly or completely before adding to the salad.
FOR THE DRESSING: Combine all ingredients in a small jar. Seal and mix vigorously until creamy. Taste and adjust salt if needed.
FOR THE SALAD: Preheat the oven to 400. Slice the leeks in half lengthwise, then into ½-inch pieces and place into a large bowl. Trim the fronds from the fennel and reserve. Cut the bulb in half lengthwise, remove the core and tough outer layers, then slice lengthwise. Add to the bowl with the leeks. Drizzle with olive oil and season with thyme leaves and sea salt. Spread into one layer on a sheet pan and roast until caramelized, a total of 20-25 minutes with one flip midway. Allow to cool slightly or completely.
In a large bowl, add spring greens and sprouts. Pluck the leaves from the parsley and toss into the salad with the reserved fennel fronds. Slice the snap peas in half lengthwise and toss into the bowl. Trim and slice the radishes into wedges and add to the bowl.
TO SERVE: Toss the thyme croutons and roasted vegetables into the large bowl of salad greens. Add the dressing and toss. Let the salad rest for about 15 minutes to allow the croutons to soften slightly and the flavors to marry. Divide into bowls or plates and sprinkle each with Celtic Sea Salt.
Herb and Citrus-Scented Rice
Published in Edible Shasta-Butte in Spring 2019.
This rice recipe is a rendition of the rice pilaf my mother made when I was a kid. She caramelized onions and garlic, then added water with chicken bouillon to basmati rice and let it simmer away, covered until the magic moment when the lid could be removed. I've made many variations on this rice pilaf and could eat this dish as a meal (and I have).
The rice recipe that I share with you now is delicate and simply uses water to plump the rice along with fresh spring herbs, citrus zest, cardamom, and currants. I prefer it alongside crispy-skin seared salmon with roasted available vegetables but I could easily envision this mix wrapped inside tubes of pickled grape leaves with a dessert of fresh pecan baklava drenched in orange blossom syrup. In front of me now is a bowl of this rice plus a few olives from Good Faith Farm - I am perfectly satisfied.

Recipe
Ingredients:
¼ cup olive oil
1 yellow onion, diced
3 garlic cloves, minced
10 cardamom pods, green husks removed, smashed in a mortar & pestle
1 cup Sac Valley Rice Fresh California Japonica, soaked in water overnight
2 cups water
1/2 tsp sea salt
1 cup fresh parsley
3 sprigs fresh thyme leaves
Zest from 2 Meyer lemons
Juice from 1 Meyer lemon
Zest from 2 Valencia oranges
¼ cup currants
½ cup pecans, toasted & chopped
Big glug of olive oil
Maldon salt, to taste

Procedure:
Rinse the soaked rice until the water runs clear and drain in a colander. In a medium-sized pot, add the olive oil over medium heat. Once hot, add onions and garlic, cooking until slightly caramelized and softened. Add the cardamom and drained rice, stirring to coat in the oil. Add water and bring the mixture to a boil, then add salt, cover, and reduce the heat to a simmer until the water is absorbed, about 60 minutes. Turn off the heat without lifting the lid and allow the rice to steam undisturbed for 5-10 minutes.
Chop the parsley and fresh thyme leaves and add to the hot rice. Mix in the citrus zest, currants, and toasted pecans. Finish it off with a glug of olive oil, squeeze of lemon juice, and Maldon sprinkling before tossing it all to combine.
Whole Grain Sesame Sourdough
Hoshigaki
A Japanese delicacy, hoshigaki are whole dried persimmons, which are peeled and hung with twine to dry over a period of 6-8 weeks. In this workshop, learn how to prepare fresh, firm hachiya for hoshigaki and take home a bag of finished persimmons from last year's harvest.
Yogurt with Olive Oil, Fresh Pecans, and Sourdough
Thanksgiving Stuffing with Sourdough, Leeks, and Mushrooms
Recipe
Ingredients:
1 large loaf of whole grain sourdough bread
3 cups leeks, diced
3 cloves garlic, chopped
2 cups oyster mushrooms, chopped
8 sprigs thyme, chopped
3 sprigs rosemary, chopped
1/4 cup chopped flat leaf parsley
3 cups homemade chicken bone broth
3 ounces butter
1 tsp salt
Procedure:
Cut the bread into 1" cubes. Leave the cubes out on a parchment lined sheet pan on the counter to get stale, at least overnight, and preferably 2 days.
Melt 3 oz. of butter in a large heavy cast iron pan. Saute the onions until wilted, add the herbs, leeks and mushrooms and cook until just slightly cooked through.
In a large bowl, combine bread cubes, vegetables, chicken broth, and salt. Test for seasoning and adjust.
Press stuffing into a large buttered baking dish. Cover with buttered parchment, and then foil. At this point, the stuffing can be held for several hours, but should be at room temperature before baking.
Bake at 350 for 45-55 minutes, the last 10-15 minutes without the foil and parchment, to crisp the surface.
Homemade Aïoli
Published in Edible Shasta-Butte in Spring 2017.
Unlike mayonnaise, aioli is classy from the get-go: starting with the sensory pounding of garlic in a mortar and pestle, then emulsifying slowly in a food processor with drop by drop of extra virgin olive oil.
Though technically, aioli is just mayonnaise flavored with garlic, it can be blended with many different flavors, which lends itself well to this seasonal shift into warming spring. Caramelized spring onions, black garlic, or lemon zest and chopped fresh spring greens, like arugula, parsley, chive blossoms, and/or nettles pair surprisingly well with the roasted lamb, eggs, and blistered root vegetables of spring.
Personally, I find aioli to be best this time of year, when delicate vegetables begin to show up and we'd all rather be spending our time outdoors. I have fond memories of quick green salads, roasted sweet potato wedges, and small pools of aioli for lunch or tiny Tupperware containers of aioli and knobby whole carrots for dunking. While fantastically convenient for use at home, it is also a great enabler of outdoor activities, as I recall many a hike has been extended due to the satisfaction of an egg salad sandwich with aioli and tangy olive tapenade on the trail.
With aioli on hand, there isn't a single reason not to embark on these new-found spring adventures.
Recipe
Homemade Aioli

Ingredients:
1 large garlic clove
1 egg from Nickler Acres, room temperature
Heaped 1/8 tsp, unrefined sea salt
½ - ¾ cup California Olive Ranch extra virgin olive oil

Procedure:
Pound the garlic with a pinch of salt in a mortar and pestle. Add the garlic, egg, and a heaped 1/8 tsp of salt to the bowl of a food processor and pulse until blended. With the blade running, add olive oil one drop at a time. Once things thicken up, pour the olive oil in a thin, steady stream. Do not hasten the process by pouring oil in too fast, otherwise your emulsification will "break" and the oil will seep out of your finished aioli.
Once all the oil is blended in, pulse in your additions until as smooth or rough as desired. Taste for seasoning and adjust accordingly, pulsing the food processor after each amendment.
Store in an airtight container in the refrigerator for up to 1 week.
Recipe note: This recipe makes about one cup. The more olive oil you use, the stiffer the final aioli will be. I tend to prefer a looser aioli and find it to be more versatile for dipping, spreading, and dressing salads without thinning. Also, different brands and harvest dates of extra virgin olive oil will have different flavors, ranging from sharp and slightly bitter to buttery. Taste and blend different brands to achieve the flavor you desire from your finished aioli.
Floral Compound Butter
Published in Edible Shasta-Butte in Spring 2017.
My theme for this year's spring is quickly becoming compound butters.
It started with salty sweet date compound butter with powdered Chico Chai, lemon zest, sea salt, and a touch of raw honey from Wofchuck Honey Company; this meets my bowl of oatmeal most mornings. On to chili-citrus compound butter to make biscuits, cook green vegetables, and scramble eggs for a lunch-time sandwich. Recently, a pat of compound butter flecked with the colors and flavors of edible flowers was found melting atop juicy pork chops on my family's dinner table.
This time of year, flowers are blossoming everywhere: on Table Mountain, in your own backyard, and hiding in the lawns of neighbors. I enjoy the fact that a good number of these beautiful blossoms are quite edible and add an unexpected pop of flavor and color to any dish. Besides throwing these delicate plant gems into salads or garnishing finished meals, blending them into a compound butter is one of the best ways to showcase and appreciate their varying colors and flavors.
Compound butter is simply butter blended with other ingredients. This metamorphosis from sweet butter to powerful flavor ingredient happens quickly by hand with just a fork, your imagination, and fists-full of fresh flowers. A theme on which to improvise, this floral compound butter can be whatever you want it to be: a peppery, sweet, or herbaceous transformation to elegantly enhance any meal at any time.

Recipe
Floral Compound Butter
Ingredients:
8 oz Sierra Nevada Cheese Company, Unsalted Graziers Butter, room temperature
½ cup fresh edible spring flowers
Citrus zest, from 1 fruit
Unrefined sea salt, generous pinch
Procedure:
With a sturdy fork, mash everything except the edible flowers until thoroughly incorporated. Using a spatula, fold in the blossoms of your choosing. Plop the mixture onto a square of wax paper and press into a log, wrapping the corners up like a Tootsie Roll. Chill in the refrigerator until firm.
Recipe note: When using fresh flowers, be sure they were never sprayed and are gently washed and dried before use. Any citrus zest works well here: lemon, orange, grapefruit, lime, blood orange, tangelo…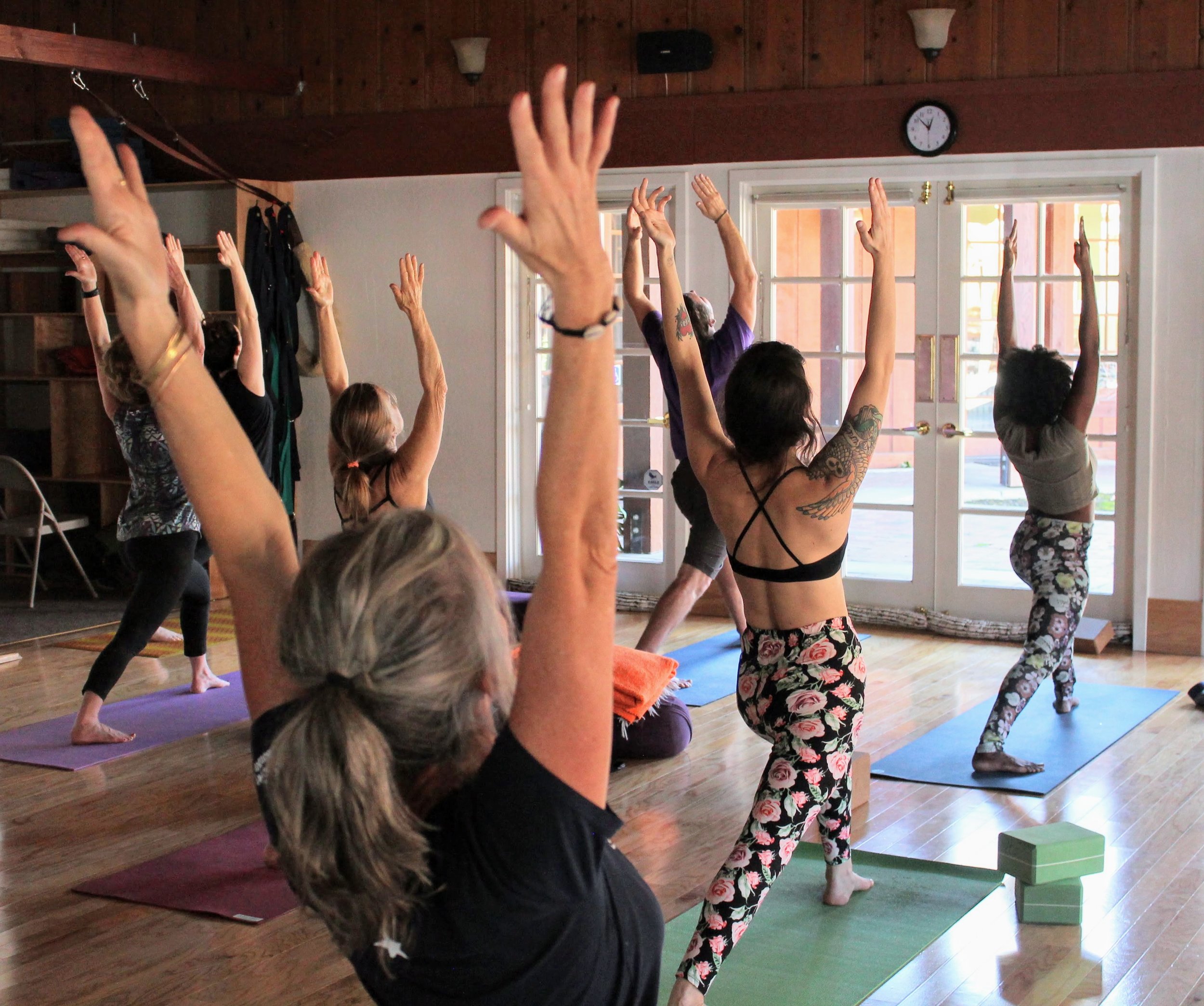 Yoga Center of Chico
Sourdough Tortillas
Sourdough tortilla workshop: learn to make wholesome sourdough tortillas for your family. Take home your own sourdough culture and roll, sear, and enjoy your freshly made tortillas. Lunch to follow with homemade sauerkraut, sausage, and mustard.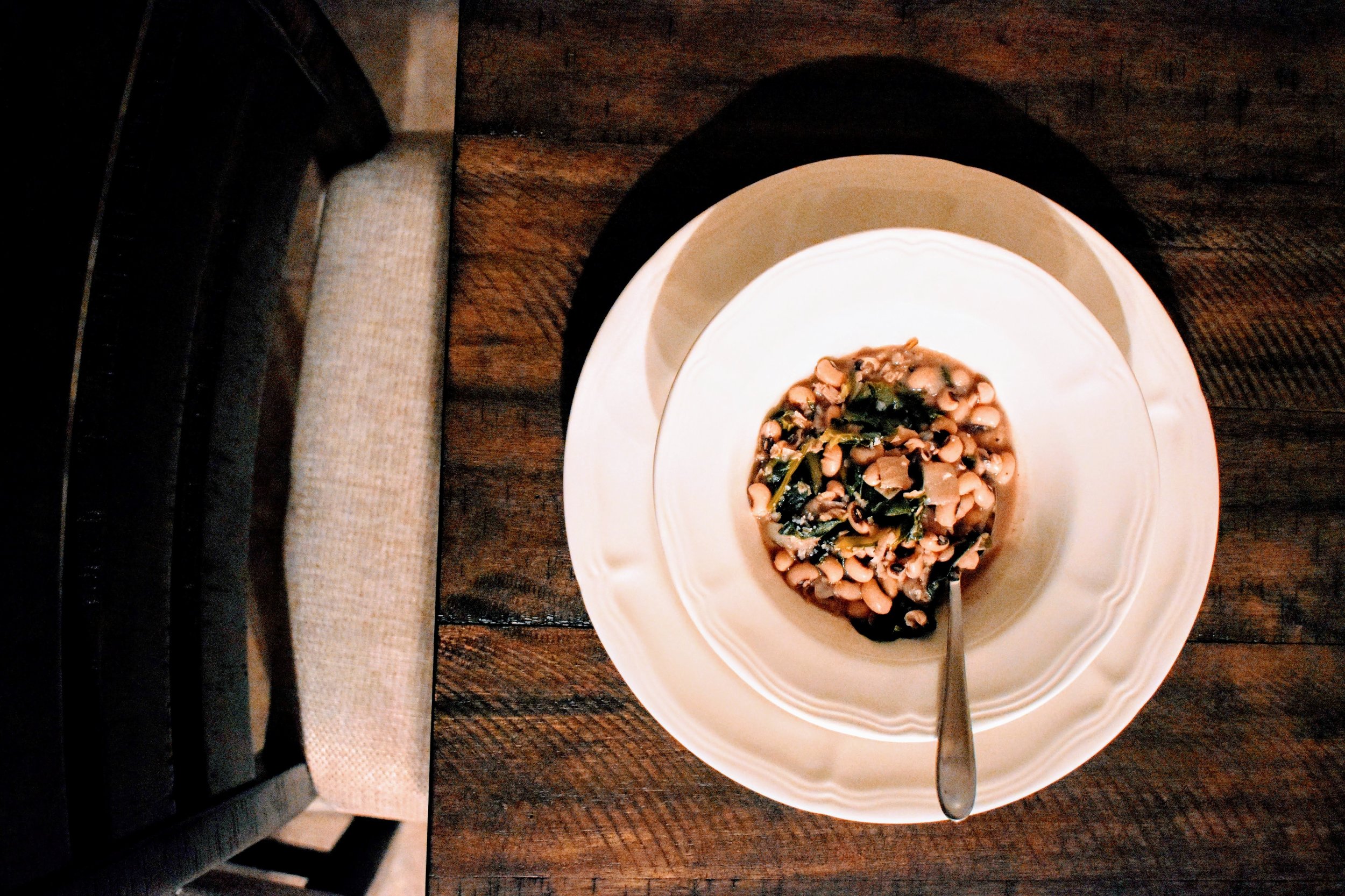 New Year's Spiced Peas and Greens
Recipe
Ingredients:
1 lb Llano Seco Black Eyed Peas
Salt to taste
Bunch of green-leafed chard or kale
3 tbsp olive oil
1 large onion
2-3 cloves garlic
1/2 inch fresh ginger
1/4-1/2 tsp cayenne pepper
1 tsp Garam Masala
Procedure:
Cook black-eyed peas in plenty of fresh water until tender and leave in their cooking liquid.
Strip the ribs from a bunch of green-leafed chard or kale. Stack the leaves, roll them and cut into strips about ¼" wide.
Heat the olive oil and sauté onion until translucent. Add garlic and ginger, then stir for a minute or so over moderate heat. Follow with cayenne and Garam Masala and stir for another two minutes, adding small amounts of water if things start to stick.
Add the onion, spice mix, and greens to the black-eyed peas. Bring to a boil, reduce heat and simmer for about 15 minutes.
Taste for salt again and simmer until the vegetables are tender.
Turkey Tail Farm
A diversified organic farm serving Butte County, Turkey Tail Farm grows various strains of oyster mushrooms (pictured), pasture-raised lamb, poultry, duck eggs, pork, and cut flowers.
Garlic Confit
Recipe
Ingredients:
4 heads of garlic, peeled
Sprig of fresh thyme
Sprinkle of red pepper flakes
1 cup extra virgin olive oil
Procedure:
Preheat the oven to 325 degrees.
Open and peel the garlic cloves and place them in a small, oven proof baking dish. Add the thyme, bay leaf, sprinkle of pepper flakes and then cover everything with the oil. Pop the dish in the oven for 45 minutes. It can be used immediately after this, or cool completely before transferring it into jars and storing it in the fridge.
Home Curing Barouni Olives
Chaffin Family Farms in Oroville, CA brings beautiful fresh olives and olive oils to market in Chico every Saturday. With their green olives, we learn to preserve the bounty and make naturally fermented (NOT lye-cured) olives using just water, salt, and time.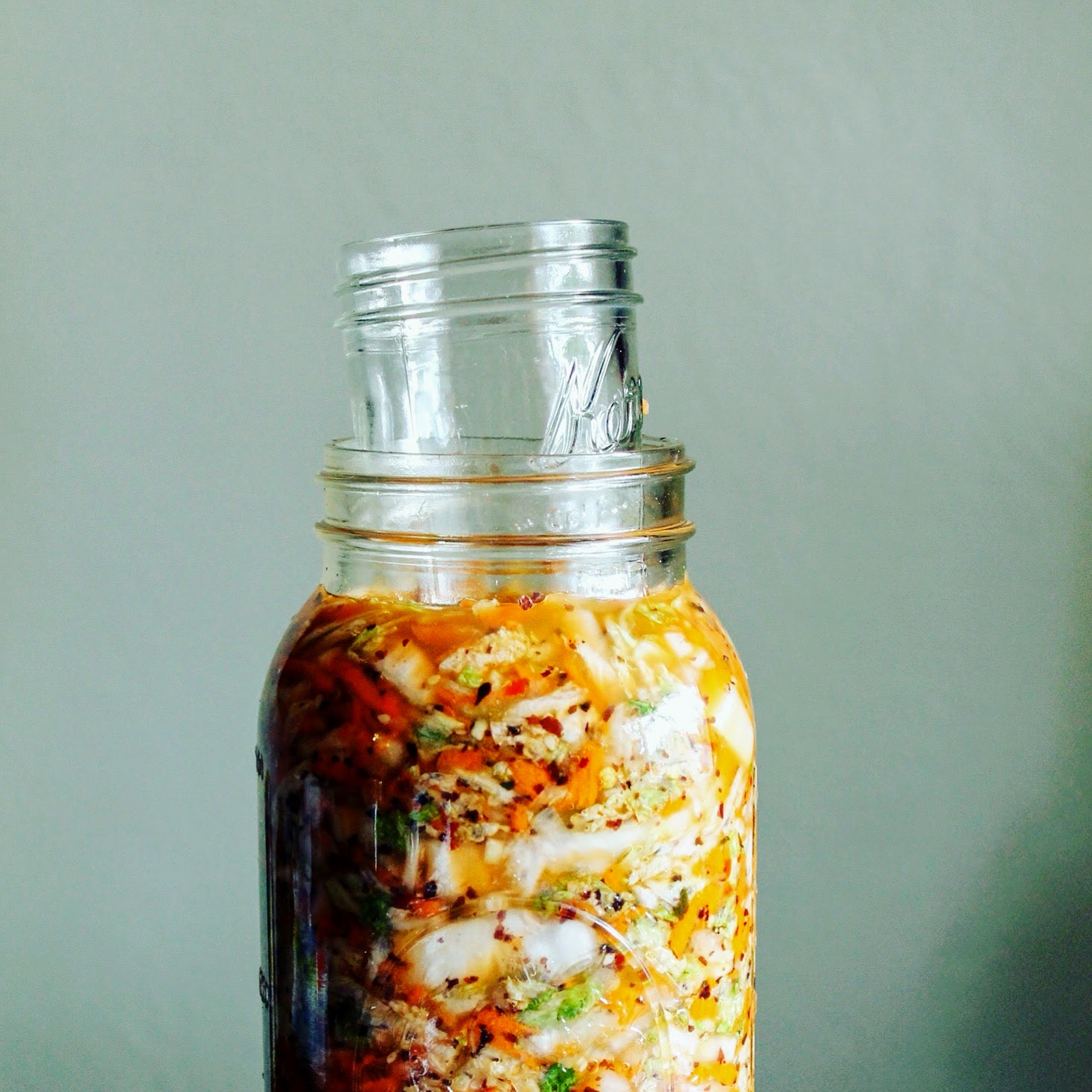 House Kimchi
Kimchi workshop: learn to make your own kimchi and how the process varies from sauerkraut. Take home a finished traditional jar and make your own.
Date Fennel Granola
Pomegranate and Sage Kombucha
Kombucha brewing workshop where we learn about the life of a kombucha SCOBY and how to brew your own inventive, seasonal flavors and build bubbly, effervescent final brews.
Blue Skies
Mcnab Shepherd
Hearth and Stone Bakery in Cohasset, CA
Visiting Larry Jansen's bakery Hearth and Stone in Cohasset, CA. Beautiful whole grain hearth loaves are pulled from the inferno 900 degree oven, with dancing sesame seeds bouncing about the deck.
Sourdough Bread Proofing
Long, slow fermentation for Untamed Bakeshop's whole grain sourdough bread in Chico, CA. During this day-long bread workshop, students were able to follow their loaf from dough to bread at the table and took home their own sourdough culture.
Chico Chai
Almond Butter Brownies with Sea Salt
Recipe
Ingredients:
1/2 cup packed pitted medjool dates
1 1/2 cups whole Spelt flour
3/4 cup raw cacao powder
1 1/2 tsp baking powder
1/4 cup + 2 tablespoons raw almond butter
3/4 cup extra virgin olive oil
3/4 cup maple syrup
3/4 cup coconut sugar
1/4 cup + 2 tbsp oat milk
1/2 tsp sea salt
1 tbsp vanilla extract
3 1/2 ounces 85% dark chocolate. coarsely chopped
1/2 cup raw almonds
Fleur de sel sea salt

Procedure:
Preheat oven to 350 degrees. Line pan with parchment paper: brush paper and sides of pan lightly with oil and set aside.
Sift flour, cocoa powder, and baking powder into a medium bowl, whisk ing to combine.
Place almond butter, olive oil, maple syrup, almond milk, salt, vanilla, and drained dates in food processor and blend until smooth. Pour into sifted flour mixture and stir with a rubber spatula until almost combined. Reserve 2 tablespoons of chopped chocolate and stir remaining chocolate into batter. Be careful not to over mix.
Transfer batter into prepared pan and spread evenly. Sprinkle with almonds, remaining chocolate, and a large pinch of fleur de sel sea salt.
Bake for 30 minutes or until edges pull away from the sides of the pan and a toothpick , inserted into the center, comes out clean. Remove from oven and allow to cool completely - this will help to hold the brownies together. Store leftovers in the fridge or freezer.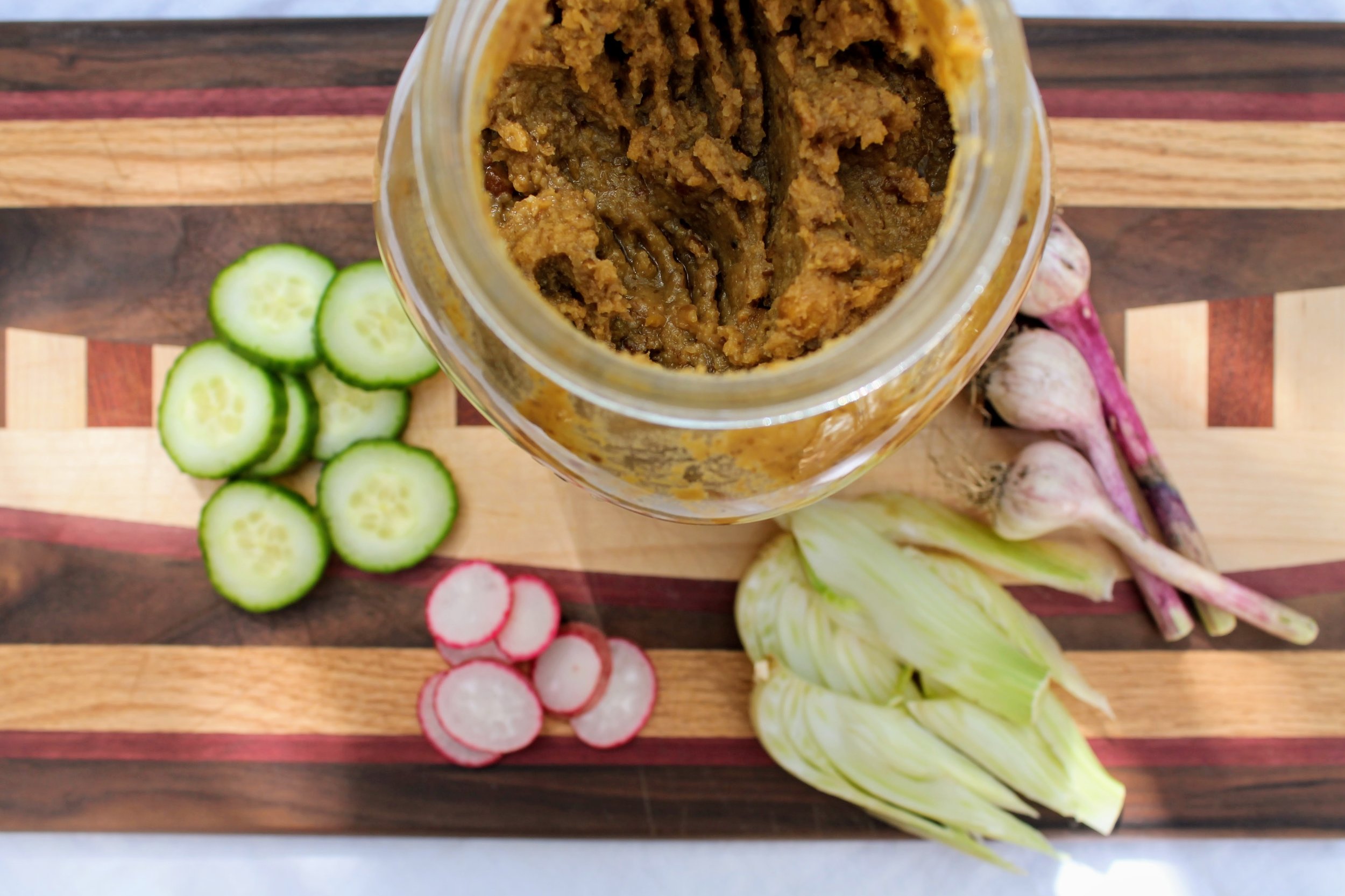 Summer Chickpea Miso Pickles
Published in Edible Shasta-Butte in Summer 2017.
You know those people who put hot sauce on just about everything? I have that sort of thing going on with miso. It has an unmatched sweet and savory application that balances and compliments almost every flavor of summer, from strawberries to eggplant to ice cream. Not to mention, it's surprisingly simple to make with a little time and the scorching heat of summer.
Though miso appears to be this illusive, ethnic, mystery condiment, making it is quite simple. It involves a thing called a koji (a specific strain of mold that is inoculated on rice or other types of grains), cooked beans of your choosing, and lots of unrefined sea salt. In short, you mash the cooked beans with the koji and salt until the consistency is a lovely marriage of smooth, chunky, and spreadable but not thin. You then grab up softball-sized clumps of your miso and throw them (whack!) right into the bottom of a ceramic crock or glass jar. You do this to make sure there is no air in-between your miso to cause a ruckus (AKA mold) while it is fermenting. Then you salt the top, put a weight on it, whisper good thoughts, and let it hang out for awhile.
Miso ages in summers, instead of years or months, so to determine the age of your miso, you simply count the number of summers she has seen. There are different types of miso, each requiring slightly different recipes,instructions, and fermentation times - some requiring years! I want to teach you how to make a simple and quick sweet miso, which can be ready in as little as four weeks and does well in the summer heat of the North State. Trust me when I say that fermentation is an incredibly rewarding pastime. There's nothing quite like following a recipe and being unsure of the outcome, yet crossing your fingers, checking on it periodically, and later tasting your perfect (?) orchestration of time, temperature, sugar, salt, and microbes.
Miso is really salty, a little gritty and earthy umami, though it is a bit more complex than that. Miso is my jam each time summer rolls around. It pairs beautifully with these juicy sweet summer peaches in smoothies, swirled with roasted strawberries in ice cream, mixed into aioli and slathered onto grilled ears of corn, or mashed into room temperature butter and spread onto crispy toast that has been rubbed with a split garlic clove. While miso lends itself in many ways during the endless summer months, it just so happens to have a superpower: it can turn raw vegetables into probiotic pickles.
Declared the oldest known method of making Japanese pickles, miso pickles are subtle and salty, just like the miso they are soaked in. They work by burying sliced vegetables into a seasoned bed of miso and allowing the vegetables to have an exchange with the miso: water for flavor and salt.
Miso pickles are a way of flavoring your miso and transforming raw produce into something more. The bed of miso used to make your pickles will take on the flavors (and possibly colors) of whatever you introduce it to: red stained beets, warming garlic, spicy radishes. In exchange, all of these vegetables will take on the salty umami flavors of miso.

Recipe
Summer Miso Pickles
timeframe 2 weeks-6 months
To make miso pickles, you simply bury vegetables into miso and, just like with any fermentation project, wait awhile. If you'd like to flavor your miso before making pickles, feel free to add fresh hot summer chiles, toasted sesame seeds, and/or chopped fresh ginger for a real kick.

Ingredients:
Chickpea miso (recipe below)
Unrefined sea salt
Fresh summer vegetables, like carrots, beets, radishes, burdock root, daikon radish, Hakurei turnips, eggplant, cucumber, garlic cloves, shisho leaves, red & green cabbage, onions, scallions, rhubarb

Procedure:
In a wide-mouth glass jar, spread a layer of miso and add one layer of aromatics, like fresh chopped garlic, ginger, or spicy chiles. Layer on more miso and add a layer of your pickle vegetables, followed by a good shower of salt. Cover again with a layer of miso. You want the miso to really permeate each individual vegetable, so be sure all sides and corners are covered by miso. You can repeat this process until your jar is full - your final layer should be a solid layer of miso.
Seal the jar and store in the fridge to let the magic transpire! Let your pickles marinate for 2 hours or up to 6 months. The longer your pickles mingle in the miso bed, the more flavors they soak up.

Recipe
Heirloom Chickpea Miso
yield 1 gallon | timeframe 4-8 weeks

In my last batch of miso, I used a 50/50 mix of heirloom black garbanzo beans from Rancho Llano Seco. When my friend and I made our first batches of miso together, she used yellow split peas, which resulted a salty, soupy, entirely delicious miso. Feel free to experiment with beans you might have on hand or if you can imagine in your palette's eye what you might be delighted to eat, use that. While soybeans are used traditionally, we have many types of beans available locally that produce handsome misos.

Ingredients:
10 cups organic brown rice koji (I get mine from Cultures for Health but there are other places online to find brown rice and other types of koji)
4 cups heirloom chickpeas, dry
½ cup unrefined sea salt
Procedure:
Soak the chickpeas in cold water overnight and cook until they are soft and mashable. Drain your beans and reserve 2 cups of the bean cooking liquid. In it, dissolve the salt and set aside until cool to the touch.
While the salty bean liquid is cooling, mash your beans with a potato masher until fairly smooth - you want the mix to be cohesive and mixable but you will blend your final miso before moving into jars and into the fridge, so don't worry about the consistency too much.
Once cool, the salty bean liquid and mash it and the koji into your chickpeas until uniform. If it seems entirely too thick, feel free to thin to desired consistency with (unsalty!) bean cooking liquid or warm water.
Use a 2 gallon ceramic crock or a glass jar to house your miso as it ferments. Grab your miso up in fist fulls and literally throw into the bottom of your fermentation vessel. This method really packs the miso in with fewer air pockets and opportunities for mold to wreak havoc on your miso. Liberally salt the top and place fermentation weights or something to encourage a little brine to form over the top. If a brine never develops, just keep an eye out for mold and scrape away as necessary.
Set your new miso in a place where it will not be disturbed for the next 4 weeks - heat is not an issue with this miso, perfect for summertime! After 4 weeks and up to 8, continue to taste your miso by digging down beneath your layer of salt. Once you are satisfied, scrape away the surface layer of salt and send it through a spin in the food processor to break up any chunks of remaining koji. Scoop your new miso into glass jars and store in the fridge, where it should keep almost indefinitely.

A word of advice: if harmless looking surface mold forms during or after fermentation, feel free to scrape it away and continue using your miso as normal. Please send any questions or concerns with your miso as it ages (or identifying harmless mold) to riddlekala@gmail.com
Secret Ingredient Vegetable Stock
Published in Edible Shasta-Butte in Fall 2017.
Ahhh simmering stock: to me the smells of autumn and winter, literal house warming, and a most timely recycling opportunity.
It amazes me that from papery onion and garlic skins, winter squash seed pulp, onion ends with root hairs intact, herbaceous thyme and parsley stems, fibrous kale stems, tough fennel cores, lemongrass clippings, carrot tops, mushroom stalks, and celery butts, we can extract healthful and flavorful nutrients into water, transforming it from bland beverage to nourishing tonic that breathes new life into the meals that feed your family throughout the year.
It's ridiculously simple: keep a gallon-sized plastic bag in the freezer to collect vegetable scraps, accumulate enough to make a handsome amount of stock, cover with water, season with salt, and simmer away unattended for a while. There is one other piece that you're missing in your stock pot to and it is likely another item that is being tossed into the waste bin after one-pot pasta dinners.
Parmesan rinds, anyone?
This often-discarded part of the cheese wheel still has something to offer. Once you reach the hardened outer rim of your cheese chunk, toss it into your pot of vegetable stock and find a punch of umami and depth of flavor that bones bring to stock but your vegetables never would. I like to buy whole chunks of parmesan with the rind still intact just to use it in stocks. Any kind is good: aged 9 months or 12. I move rinds or hardened pieces from the fridge to the freezer to keep on hand for stock making any time. Plop one rind into the salted water with your other veggies, bring to a boil, back down to a simmer, and let it go with the lid ajar for about an hour. Strain through a fine mesh sieve or colander lined with cheesecloth.
Store your stock in canning jars the fridge for up to 5 days or stow in the freezer for up to 6 months. Careful though – I never use canning jars for freezing liquids, as they always always always end up cracking on me. Instead, I use thick freezer-friendly plastic containers and I have never had a problem. And I make a lot of stock all year-round.
An Autumn Vegetable Stock
Ingredients:
2 onions, chopped
4 garlic cloves, smashed
5 celery stalks, chopped
1 fennel, chopped
1 butternut squash, seeds, pulp and skin
1 bay leaf
1 parmesan rind
1 tsp black peppercorns
1 cup mushroom stems
1 bunch parsley stems
Water
Unrefined sea salt

Procedure:
In a heavy-bottomed pot, add your vegetables and spices. The amounts above are just a suggestion and lend themselves well to much wiggle room and creativity. I recommend using what you have. Cover with water and salt the water to taste. Bring to a boil and simmer, partly covered for an hour. During this hour, feel free to write emails, settle into a meditation, or do the dishes, as your stock will do quite well unattended. Strain the mix through a sieve or colander with cheesecloth and store in the fridge for up to 5 days or in the freezer for up to 6 months.
Hillside Poms Pomegranates
Published in Edible Shasta-Butte in Fall 2017.
With a singleton and two sets of twins, life on a cul de sac in Orland felt claustrophobic. The simple country life beckoned and the Wunsch family made the brave decision to follow their dream of raising their five children on the Corning country side, instilling in them the honest values of hard work, fresh air, and wide open spaces.
"It was my husband, Eric's, idea to plant pomegranates," Suzanne recollected with an infectiously wonderful personality. I could almost hear her smile through the phone when we spoke the first time.
"It's very rare to find a person who doesn't like pomegranates. I think I've only ever met two. Most people think, 'pomegranates - I love pomegranates!'"
With a passion for pomegranates, Eric and Suzanne Wunsch planted their first acre of drought-tolerant pomegranate trees on Halloween Day with their children in 2004. Their intention was to harvest their own estate pomegranates to make jelly for their friends and family every year.
They planted six more acres before 2009. The plan was to sell their fruit to packers, until neighbors and friends growing pomegranates commercially relayed the low prices pomegranates were bringing in at the time. Going into the pomegranate business wasn't about making heaps of money, but they didn't necessarily want to just give the fruit away.
What the Wunsch Family wanted was to create a total farm experience: you come out, they point you in the direction of the pomegranates, and you get to explore and pick for yourself. That's what draws people all the way from the Bay Area. That and they offer two varieties of organic fruit: the common Wonderful and uncommon earlier producing Angel Red.
Once you have these beautiful orbs on your counter top, harvesting the juice-filled gems within is a matter of technique and confidence. I find that the easiest way to reach those ripe treasures inside is by first cutting away the stem-side (opposite the crowned blossom-end) in a way that creates a sort of flat platform with which your pomegranate could stand on its own, crown-side up. Next, I cut a shallow X through the skin of this flat platform, which creates a way to bust the pomegranate into quarters without cutting any of the delicate arils within. If your pomegranate is particularly fierce, another option is to peel the skin away in the quarters that you created when scoring the bottom. You're in! From here, maneuver the network of white membranes and harvest the arils for immediate consumption or later sprinkling. Fortunately, they store well in an air-tight container in the fridge.
If this sounds like an awful lot of work to you, Hillside Poms has had years of developing a simple, mess-free way of harvesting the juice before you navigate towards home.
In 2011, the Wunsch's wanted to create an easier juicing situation for their customers who were coming with the intention of making jellies or simply enjoying the juice itself. What started with a hand pump press that took about 90 pumps for the press to come all the way down to press the juice from the pomegranates, they now have a converted wood-splitter that runs like a lawn mower, working to press up to a half gallon of juice within five minutes.
In more ways than one, Hillside Poms is a treasure of a farm. They continue to be excited about pomegranates and being rewarded by their farm work. With two kids still in high school, Eric and Suzanne can see the future of their pomegranate passion. There is excitement in turning trash into treasure and opening lines of healthy skin care products using spent pomegranate skins and seeds from the juiced fruit that are currently feeding compost piles. There is talk of an olive and coconut oil soap with abrasive pomegranate exfoliates for body washing, illuminating face wash also with pomegranate exfoliates, bath palm balm with Epsom salt, lip balm, linen coloring, and all natural blush. Once Suzanne mentioned Dark Pomegranate Beer, I don't think I heard anything that came afterwards.
To schedule your pomegranate picking, call Suzanne and drive to their orchard at 1271 Capay Road in Corning. With friends and family, you can pick as many pomegranates as you can, with the option of juicing them on location, and taking home freshly pressed pomegranate juice by the gallon.
What does one possibly do with a whole gallon of pomegranate juice? Most everyone will tell you to make pomegranate jelly. I would say, make your own pomegranate molasses.
This thick, tangy, tart, slightly tannic, and extremely versatile condiment originates in the Middle East and is a great way to put away a lot of pomegranate juice. The basic procedure involves boiling down one gallon of pomegranate juice with honey and lemon juice until you have thick, syrupy pomegranate molasses. You're left with little less than a quart of drippy, concentrated pomegranate flavor and a little goes a long way (fortunately), as this flavor-packed condiment will last in the fridge for up to a year.
I really mean a little goes a long way, as the flavor is extremely concentrated and sharp, a complex mix of bitter and sweet. I've been known to enjoy it atop my morning oatmeal with stewed spiced apples with plenty of crunchy things like almonds or buckwheat granola. It contrasts perfectly with roasted chicken or lamb and is striking against roasted sweet butternut squash, tahini, and a thick dusting of parsley and cilantro. Since it may last you well into the summer season, I thought I might as well tell you that my favorite way to eat homemade pomegranate molasses is with eggplant: burnt on a gas range until the skin is blackened, the charred skin flaked away, and the smoky flesh mixed into yogurt before being plopped onto a nice hunk of sourdough bread with grassy local olive oil.
Get your pomegranates this year and put them up to keep them around once all the fruit has fallen and warmer weather sets in. At Hillside Poms, you'll certainly be met with a cool concept, passionate pomegranate folks, and farmers who truly love what they do.
Hoes Down Festival 2018
Taught workshop alongside David Kaisel of Capay Mills to teach about heirloom whole grains in sourdough bread baking. Used this gorgeous wood-fired oven at Guinda Commons to bake off flatbreads.
Cinnamon Toast Kit from Thousand Bites of Bread
From Thousand Bites of Bread:
Oh, how I love the honey from Old Blue Raw Honey! Tasting this pleasing nectar is pure adventure, and knowing that they leave the right kind of footprint in their wake makes the journey all the sweeter. Their product makes our world a more beautiful place, without a doubt.
When I started getting Old Blue Raw, we suddenly had bottles of honey scattered about the chaos of our countertops. I wanted to try every variety and each one was tastier and more interesting than the last. The kids started drizzling it on their morning toast. It wasn't long before I pulled out the cinnamon to add a little spice to our mornings.
We want to share our ritual with you because it has brought so much joy to the little times in our day when we need comfort. This box comes with a loaf of naturally leavened bread, along with an 8-ounce bottle of Old Blue Raw Honey. Also included is a special blend of cinnamon that I crafted with the help of a spice merchant who sells me premium, freshly ground varieties.
When you purchase this box, please indicate if you'd like a whole grain or sifted-flour loaf of the bread, and also if you'd like to pick out your honey variety from what's available.
Emmer Chocolate Chip Cookies
Untamed Bakeshop | Personal Essay
Published in Edible Shasta-Butte in Spring 2019.
In my home at 6208 Fern Lane in Paradise, I rise under the light of the moon to grab up big scoops of flour, water, and cupped hands full of ripe sourdough culture. While the dough hydrates, I make tea and meditate in the darkness. Before long, the warm sun rises and birds begin their morning greetings but the house remains cold from the cover of ancient pine trees. Working in a down jacket, I add salt and more water to the dough, before swaddling bowls in an electric blanket to keep warm for their 3-4 hour bulk rise. Every 30 minutes, I turn the dough, stretching and developing the gluten matrix. By mid-morning, people and deer are out and about, the dough is shaped and plopped into baskets for the final proof, and the oven dial is set to full blast...
I purchased my own bread oven in September and was getting more and more acquainted with each bake, discovering her hot spots, ideal temperatures, and unique little quirks that no owner's manual could ever tell me.
Just after lunch, I slash wet dough with a fresh blade and load loaves into the hot oven, 4-5 at a time. After almost an hour on the bricks, darkened billowy loaves emerge with the crackling crust and nutty aroma of fresh baked bread.
Now, just the fireplace stands, amid an open empty pile of toxic ash that has been turned inside out by sun, rain, and snow. The new oven has been destroyed, the ingredients burned up like calories, and my home seems to have melted into the ground, along with my bread baking routine.
Yet I feel more than ever that one chapter closes and a new one begins - page by page, a new story is written. I no longer live in Butte County, due to the influx of people like me into Chico and limited housing available. I still don't have a home and bounce from place to place, renting and seeing new lands and new communities, meeting distant bakers, and finding my way, filling up the blank page with new stories. I've lived in Morgan Hill, Monterey, Modesto, Reno, and Boise but right now, I have no plan...so I guess that's sort of the plan. I'm turning this experience into a gift and using it as an opportunity that few almost 30 year olds are handed: a chance to explore. I may return to Chico one day or I might settle in a new place. With an open heart, I'm headed to new place and experiences with no plan as to how things will settle. And for now, that's all I can do, as we wait for debris removal, insurance follow up, and options to rebuild or replace. The Camp Fire has already come through like a nightmare and the coals are still hot. It will take time to cool and reorganize the ashes, mine included.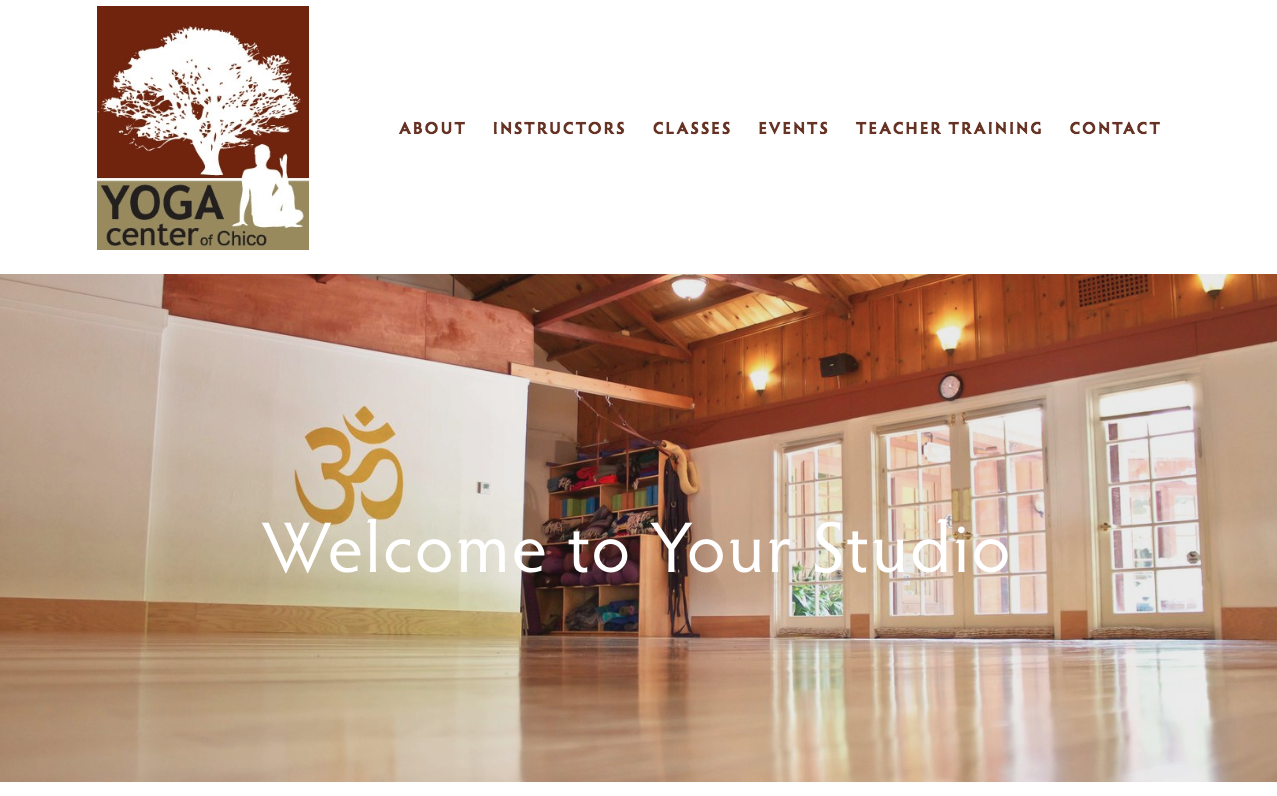 Website: Yoga Center of Chico
Advertisement: Farm Star Pizza